I am

Anubhav Gupta

, a passionate Pixel designer.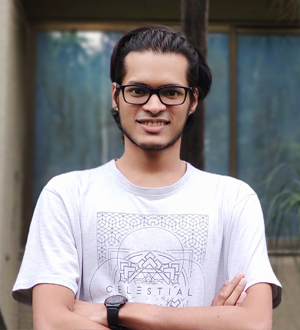 What is '
Pixel designer
' you say?
I call myself a 'Pixel designer' because all my skills have only one thing in common,
Pixels
. I have been passionate about design since I was 10. In my works, I always try to combine aesthetic with functional aspects, looking for the right balance to communicate without annoying.
I live in New Delhi, India, am a graduate in Economics from the
University of Delhi
and used to play the keyboard in a fusion band called
Dravaka
.
Why me?
I work quickly and in the most efficient way possible without compromising on quality so that you can focus more on your business than on the technical part of it. In short, unlike other designers who take months to complete simple projects and charge exorbitantly, I save your time and money.
Where can you find me right now?
I currently live in Pune working hard to make my startup,
CutShort
, a success. I also play keys in a post rock band called
Celestial Teapot
. You can find me on Instagram as
@thekeysguy
.
HTML5
CSS3
JQUERY
Angularjs
Nodejs
PHP
JAVA(android)
WORDPRESS
MySQL
C++
Python
ICONS
LOGOS
POSTERS
UI/UX
3D
INFOGRAPHICS
VISITING CARDS
PRODUCT MOCKUP
PHOTO MANIPULATION
ANIMATION
AUDIO MIXING
MOTION GRAPHICS
COMPOSITING AND VFX
Motion graphics | Explainer
My name is and my Email-id is . I want to
▼
just say hi!
request a quote
ask about random stuff
Will be a pleasure to get to know you:

Estimated budget:
`
Be as descriptive as you can:
Random it is then:

You could even make up your name if you want. But I do need a name.
I need your real email id so that I can respond to you.
Please indicate the estimated budget.
Details are required.
SEND